Job Interview Sex With Boss
336
The Interview Turned into Sex at Home with an Interview Candidate
Hi, my name is Ayush and I'm the manager of a well-known company in Delhi. We were having job recruitments in our company and this girl named Ayesha came in for an interview. She was from a village but had good knowledge and command of her field. When she gave her interview, I asked her "how much do you need this job, Ayesha?" She said, "I have left everything, my hometown my parents my friends, everything just to be here in this new city and get stable. I can do anything to get this Job sir". I told her that we have other competitive candidates as well, She said "maybe I have something which others don't". I concluded her interview and let her go.
This made me think about her even more, she seemed ambitious and was ready to do anything for her career. I gave her my card and told her to give me a call when she gets home. Surprisingly I got a message from her within a few minutes that said "Sir I'll do everything for you, just give me a chance". I texted her back "meet me at my place at 9 pm" and sent her my address.

I went home from a hectic day and showered to take away the tiredness of the day. I heard the bell ring so I opened the door. I was still in my robe with my towel on. It was her at the door. I made her sit inside. She was wearing a white salwar suit which was a bit transparent and her whole body was almost visible from it.
I offered her a drink which she politely refused. I told her "You know why you are here, right?" she said, "yes sir". I asked her if she had a boyfriend before to which she said yes she had a boyfriend when she was studying in college. We talked about normal stuff and I went to my room and asked her to follow me over. I closed the door of my room when she stepped inside.
This time when I came toward her, I was only wearing my underwear and she was very surprised to look at me when I started pulling over my undies. "I don't know if it is right," she said to me while looking at my body sharply. "I have never done this ever, sir". I approached her and I slowly removed the towel. She started to feel me and slowly closed her eyes. She felt that she was in heaven. She was standing in front of me with a few chains on her neck. A few days ago I saw this completely covered woman now going to be naked in front of me. She had a little public hair and her breasts were very tight, round, and firm about 34 in size. Her whole body was milky white in the complexion. Her nipples were pink and dry. I told her to touch my penis as she was constantly looking at my penis from my underwear because it had created a budge on my underwear.
[adinserter name="Video ad Banner"]
At first, she was very hesitant but later when I made her a bit more comfortable with me; she touched me over my underwear. I told her to take off my underwear to see what was inside it. She wanted to see it herself as well I think. Her hands then dragged it downwards slowly and my anaconda popped up. She kept looking at it and she said it was big. Her hands were holding it with a soft handgrip and she was not good enough to know what she has to do, what has to be done next. I asked her to kiss the cock she was holding. She seemed very surprised and she said that she had never done it before even with her boyfriend. I told her that we would do wild things together if she enjoys it today. She started playing with the tip of my penis with her nails. Every stroke of her made me hot for her. Now I told her to close her eyes and I grabbed her with her hair and opened her lips with my hands and I put my cock in her mouth. She was first surprised due to this, and then she looked into my eyes and began to suck my cock. "mum mmmhm mmmmh mhh mhhh uhh nmmmhh mmh mhhhh hhhmmhh mmhhmmhhmm".
She wasn't an expert for sure, but the sucking of my cock with her gentle pressure and the warmth in the mouth drove me crazy for her. I told her to think of the cock like a lollipop and suck it with more excitement and lick it. She was compelled and agreed and she did exactly what I told her to do. Now she started to love it sucking it and she also increased the sucking speed. Úhmmm mmmmhmmmmuuhhh uhh uhhhmm mmmhhh ummmhh ummhh mmhhh mmmuu hhmmm ummhh" She woke up and said she liked it very much. Her excitement went on peek when she started giving me a blow job and her pussy seemed wet in her white salwar. She looked very excited and hot to me while getting sucked by her. I then stripped her of her jewelry, took off her white bra, and made her lie on her back. Excitedly I started sucking on her nipples which were very erect due to sexual pleasure.
I opened up her legs and started to go down a bit. Lowered down her white salwar till her knees and saw her curly hair in the pubic area. I parted her beautiful legs and then I put it in between my mouth. My lips were touching the softest part of her body and it felt so soft to even put my lips on it. I asked her to open up her legs even more and adjusted myself in between her legs.
I parted her pussy lips with my fingers and then I put my tongue inside the pussy. She was going extremely excited and was moaning loudly "ahhhhhhhhhhh AKASHHHH ahhhh ummmhmmmmmm ahhhhhhhhh ahhhhhhhhhhhhhhhhh" she grabbed my hair and pushed me harder on her pussy. She then started to wrap her sexy legs around my head. It was so wet and I made sure to suck the juices with my lips and tongue, cleaning it. She sighed and said
Akaassshhhh bhttt achhaaa lg rhaaaa haiii ahhhhhhhhhhhh thoda zorrrr lagayeeeee ahhhh pleaseeee (Akash it feels good, do it harder please)". Now I was biting it hard with my teeth while sucking the pussy juices out of it. Now I stood up as if I wanted to lick her ass. I told her to flip over to make her ass cheeks. I turned her and her soft fleshy ass was in front of me. I separated them and put my tongue in her anus and on her spine. Uhhhhhmmmmm the taste was epiccc and it felt heavenly to me. I was going extremely wild for her and her 34'' ass was so soft and squishy for me. I slapped her ass cheeks and they jiggled in front of me while I kept sucking and biting her. She was now going crazy with excitement and pleasure. I licked her ass crack while my fingers kept running on her pussy which was buttery soft to touch!
Now my dick was going crazy for her and was ready to be put inside her buttery soft pussy. I told her to open her legs now and she was lying naked in front of me. I told her that it will hurt her a little bit, so I made my mouth closer to her and made her lips locked while stroking her pussy with my 6-inch dick. Her pussy was so tight that the dick wasn't going inside at first. Then I told her that I'm going to put a little more pressure on her and she had to bear it. I kept locking her lips and started to push my dick harder and harder inside her. 'ahhh ahhh ahhh ahhh it hurts ah ah ahhhh ahhhhhh ahhhhhhh ahhhhhhhhhhhh ahhhhhhh ahhhhh ahhhhhhhhh ohhh ahhhh ahhhhhhhhhh ahhh " she kept moaning and I kept pounding my dick inside her pussy. Her pussy started to get a bit open for my dick as I kept pushing it inside harder and harder. Now my dick's head was slowly penetrating inside her pussy so I increased my speed. "Ayyuuuussshhhhhh ahhh ahh ahhhhhh hmmm uhhmm uhmmm" her moans were fainting inside my mouth and I kept thrusting her harder and harder.
I buried my face in her boobs and bit the nipples extremely hard while fucking her from pussy. My teeth were pulling her nipples and my speed of fucking her was increasing and increasing.
Now I put her one leg up and started to push it all inside her pussy once again. This time, the dick was going inside the pussy hole with a loud "shruppp shurppp shurpp" sound which was made by pounding of her pussy by my dick.
Then I started to pound her pussy even harder and now she was enjoying the sexual pleasure as well. In almost 3-4 pushes, the dick was hitting the clitoris and it was all inside her pussy. Now she was also pushing her body harder and harder on my dick and asked me to fuck her even harder by making herself push hard on my dick.
I increased my speed of fucking her as well and she was intoxicated with the excitement and the pleasure. I could her her moaning which was making me fuck her even harder "AHHH ZORR SE YESSS AHHH AHHH AYUSHHHH CHODO AHHHH CHUDD DO AHHHHH CHUDOOO AHHHH AHHH AHHH ZORR LGAO AHHH AHH AHHH (Fuck me hard, do it harder, fuckkk harder Ayush fuck me hard with your dickkkk). Then all of a sudden, her body jolted with a hard jolt and she had her orgasm.
Now my dick my ready to cum as well so I told her to suck on it so I can cum inside her mouth. She took my dick out and then started to suck on it again. This time she was sucking it with more excitement and I kept pushing her head on my dick hard and hard. My dick was touching her neck and she was sucking it continuously like a pro. I was just about to cum so I pushed her head so hard on my dick and she increased her sucking speed and 3…2…1… AHHHHHHHHHHHHH AHHHHHHHHH AHHHHHHHHHHHH I came all inside her mouth. She swallowed the whole liquid all inside in one shot and now we both were done with the steamy sex of our life.
I told her to sleep for a bit and I lay down beside her as well. She kept her head on my chest and we fell asleep together naked.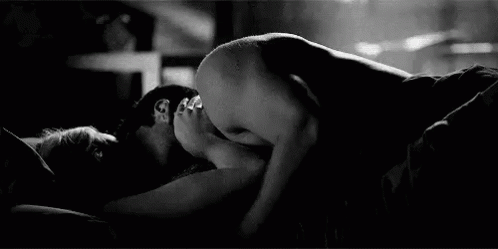 I got up at 4am, told her to get up and take a shower and I dropped her off to her apartment
We keep having sex almost three to four times weekly and she loves to get fucked by me now.!
In the next story, I will share with you another story named "Masturbation Marathon"
We hope you like to stay with us. We will continue to provide you with the best sex stories. To get more stories like this visit nightqueenstories.com and if you are looking for some erotic images then visit our image page also.
Click here for Hindi Stories Indian Antarvasna Sexy Hindi Seductive Stories
Click here for English Stories Best Real English Hot Free Sex Stories
Take care of yourself. And keep your love like this.
Don't forget to comment and like.
The End.